There is no denying that in the world we live in, the digital advertising ecosystem is complex and in many ways, dominating the more traditional modes of advertising.
Recent insights suggest that the shift in consumer behaviour from offline to online advertising has resulted in continuous growth in digital advertising. The COVID-19 pandemic has also played a vital role in accelerating digital adoption, leading to further robust growth.
Now more than ever, it's important that businesses incorporate a digital strategy that leverages a range of digital channels to achieve their performance marketing efforts.
We understand that for some, the unfamiliar may seem scary. Many may lack the knowledge on what is available beyond their own backyard or have hesitations preventing them from exploring further.
It's time to overcome any hesitations that you may have and start navigating the programmatic landscape seamlessly and with confidence!
What is Programmatic Advertising?
Programmatic Advertising, also referred to as programmatic marketing or programmatic media, is the continuous buying and selling of ad space through automated bidding systems.
The process includes the use of various platforms to sell stock on publishing sites, and for advertisers, buying stock and ad placement on publisher sites.
Programmatic Ads exists in a wide range on digital channels, including display, video, audio, connected TV and native.
Ad Space
Ad space is a specific area on a website allocated for online advertisements. Ad space real estate is generally determined according to ad format, placement and website traffic.
Ad Exchanges
Ad exchanges are a collection of ad impressions. It's an online market space, where advertisers and publishers buy and sell advertising space, generally in the form of real-time bidding (RTB).
So what is the difference between an ad network and an ad exchange? Ad exchanges are similar to a trading floor, where advertisers can buy ad space (ad inventory) from multiple ad networks.
On the other hand, an ad network is a platform that connects websites, offering inventory for advertisers on those websites.
Ad exchanges are a central part of the programmatic ecosystem. On the advertiser's side, they're plugged into a Demand-Side Platform (DSP) and on the publisher's side, a Supply-Side Platform (SSP).
Demand-Side Platform (DSP)
Demand-side platform (DSP) is software designed for advertisers to buy ad placements automatically and assist with organising ad buying.
The demand-side platform (DSP) makes sure the ads are targeted at the correct audience, through the use of a Data Management Platform (DMP).
This management of audience data ensures accurate audience targeting, taking into consideration important factors including; location, demographics, online activity, and user behaviour to meet the goals of their digital campaigns.
Google ads is a kind of DSP, however it's important to highlight that is limited to Google inventory. Even though the Google Display Network has significant access to a variety of websites, advertisers should also consider using third party service DSP to increase the probability of finding profitable placement.
Supply-Side Platform (SSP)
Publishers use a supply-side platform (SSP) to connect their inventory to ad exchanges. When a person meets the advertisers target audience parameters and arrives on their website, an ad request is sent to the supply-side platform (SSP).
The data that the DSP receives, is essentially used to decide a bidding price for the first impression. The bidding process is known as real-time bidding (RTB). Once impressions have been sold, it is sent to the publishers website to be displayed.
Diverse Channel Mix
Programmatic ads can be utilised anywhere throughout the marketing funnel, particularly in the awareness, engagement and conversion phases.
The format is heavily dependent on how you want to engage your audience in line with your marketing strategy and objectives, whether that be communicated in a multi-channel strategy or run independently.
Because programmatic advertising relies on data, it allows us to reach across multiple channels (cross-channel reach), including:
Display Ads
Reaching your target audience has never been easier with display advertising. Display ads will help you reach your target audience wherever they spend time online, on any device, multiple times a day.
This ensures your brand stays top of mind and is just a click away when they're ready to buy. They can be static images or highly customisable rich media, including video, audio & Connected TV, that direct your audience to corresponding landing pages.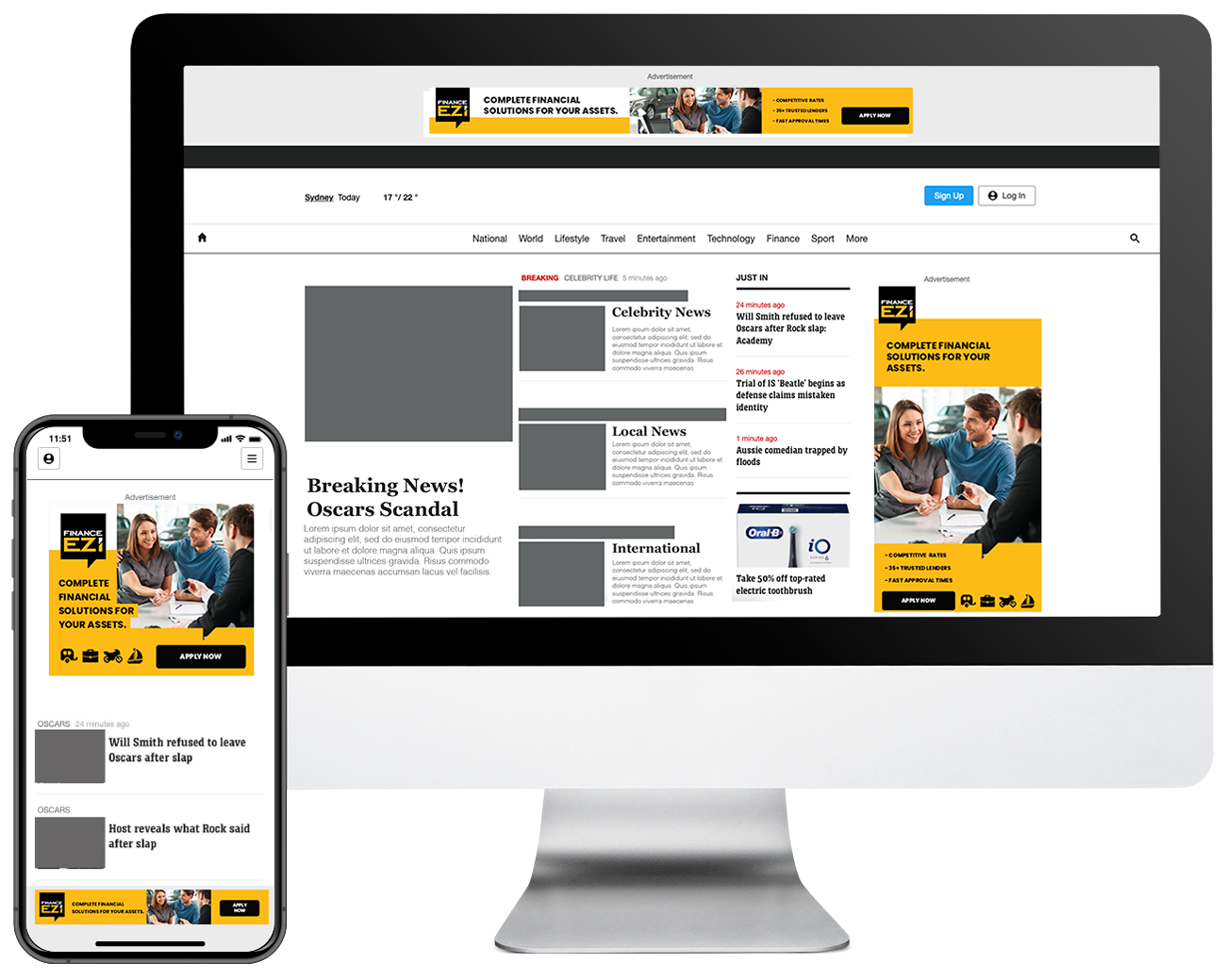 Video Ads
Take Engagement to the Next Level With Programmatic Video! Use behavioural data to get your video ads in front of your most interested customers, across all online channels, on all devices including mobile, desktop and TV.
Play your programmatic video content before, during, or after streaming content. Programmatic video is a great way of capturing your audience and taking them on a journey by telling them a compelling story. Types of video ads include:
In-stream ads play before you start video, mid-stream or end of a video. This type of video ad auto-play.
In-display ads, unlike in-stream ads, don't auto-play. They may appear at the top of your YouTube feed (if you're watching on desktop). In order to find out what the ad is about, you have to actively click the ad to obtain.
Out-stream are the ads that appear in the middle of online articles. These types of video ads can stop your audience reading so it's really important to understand your audience and use them wisely.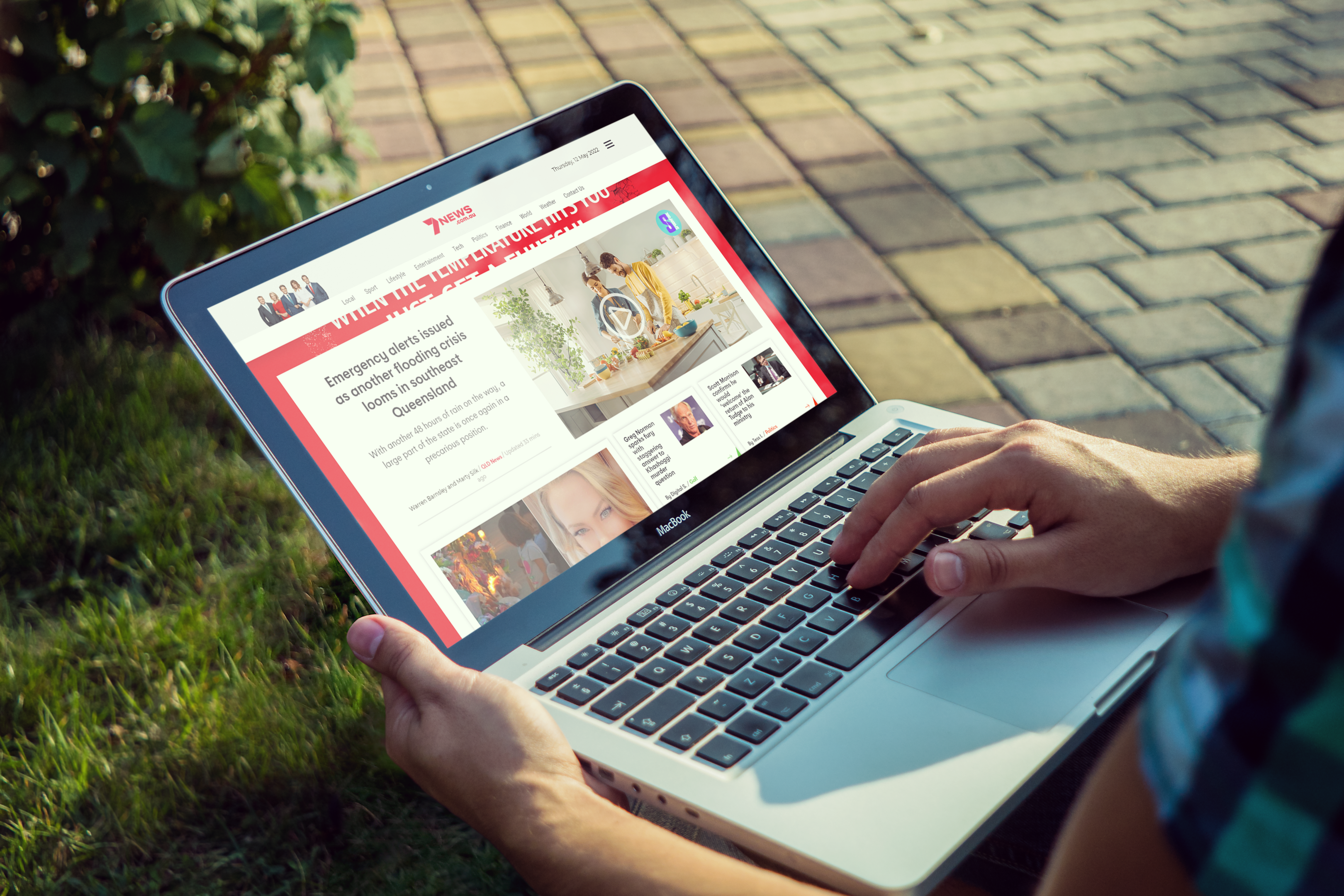 Audio ads
Speak to Your Customers With Programmatic Audio! Known for having impressive engagement rates, audio ads can reach your customers while they listen to music, podcasts, or streamed radio.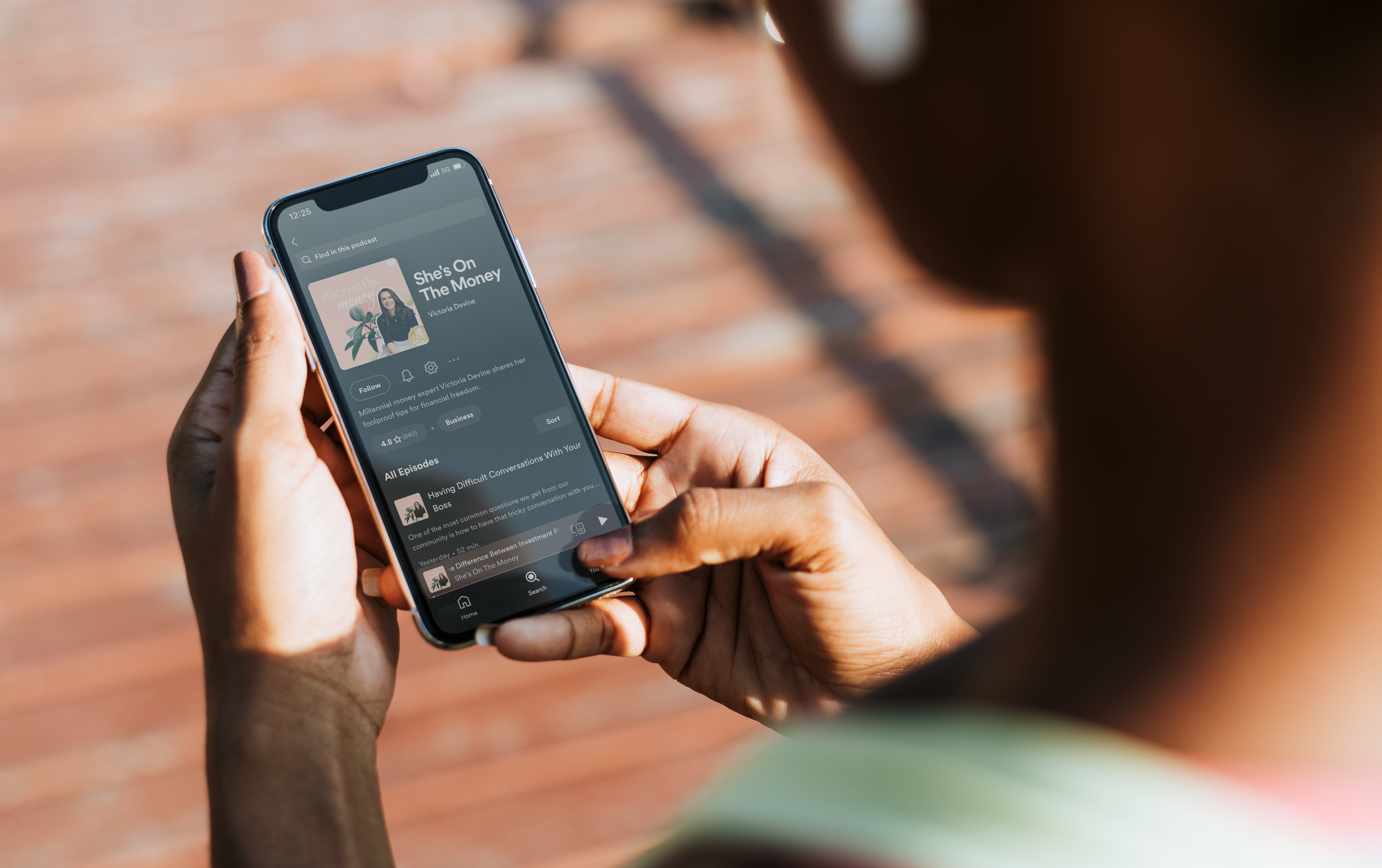 Connected TV
Extend Your Reach With Programmatic Connected TV! Reach your customers where they stream content in full screen, in real time, in 15, 30 or 60 second increments through multiple on-demand partnerships.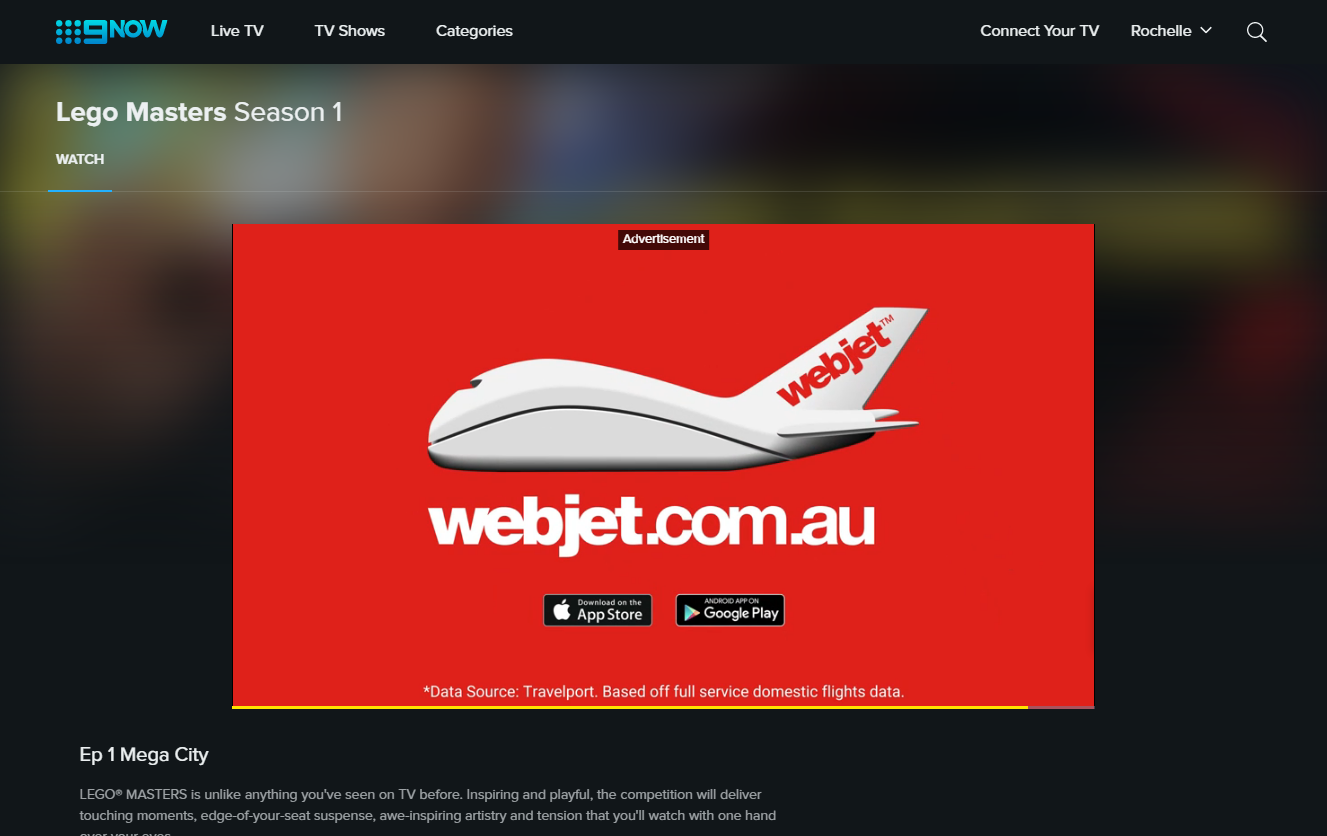 Native Ads
Like a news article but better! Programmatic advertising is reaching new heights, with publishers allowing native ads on their websites.
Native advertising is the use of paid ads that have a similar look, feel and functionality of the media format in which they appear. They can be found on social media feeds, or on a web page.
For example, in the following news feed, upon first glance, the native ads appear as though they are part of the editorial flow of the page.

Taboola released an article, stating that consumers look at native ads 53% more than display ads, and that native ads create an 18% increase in purchase intent.
What we can establish from this is that native ads are effective! Some key benefits of native ads are that they:
Match organically with a site's look and feel
Are consumed as pieces of content
Suited to drive traffic to your web site
High Click-through Rate (CTR)
Why is Programmatic Advertising so important?
Three words come to mind when considering why programmatic advertising is so important – Efficient, Targeted and Scalable.
Programmatic advertising enables users to optimize their digital marketing campaigns as opposed to purchasing from publishers.
Combining human negotiation and AI-optimisation increases in effectiveness for both advertisers and publishers.
The programmatic advertising ecosystem has many advantages, including the cost-effectiveness of targeting your audience online. It's a great way to extend your budget by making sure every dollar spent is used to get your ads in front of people who are more likely to buy your products or services.
How to succeed with Programmatic Advertising?
Establish Your Target Audience
Do your research! Establishing your target audience will help you define a consistent tone of voice that speaks to your customers and builds strong relationships.
Clearly Define Your Goals
Setting clearly defined goals is an important first step in launching a successful programmatic advertising campaign and will help you achieve your business objectives.
Advertising goals may include brand awareness, boosted engagement, increased website traffic, lead generation and customer retention.
Human Intervention and Guidance
Whilst we understand the importance of Artificial Intelligence (AI), it is important to find an optimal balance between human intervention and AI to gain optimal campaign success.
Campaign optimisation is a perfect example of this. A manual process, your programmatic advertising specialist will be able to review the ad campaigns and adjust as necessary.
Does the advertising strategy needs to be tweaked? What changes can be made to the creative or messaging to improve campaign performance?
What are the Programmatic Advertising trends that you need to know for 2022?
Phasing out the Third Party Cookie
Firstly, it is important to identify the one thing that marketers and monsters of sesame street have in common, their LOVE for cookies.
We understand that the phasing out of the third party cookie has been dragging on for some time. However, when Google plan to remove support for third-party cookies (predicted to be 2023) there will be alternatives for programmatic marketing.
Beginning of 2020, Google announced their plan to remove third-party cookies for Google Chrome.
March 2021, Google confirmed the plan to remove third-party tracking data and announced that they will not be replacing it with similar cross-site tracking technology.
Instead, they announced a new Privacy Sandbox proposal for interest-based targeting called Google Topics. that consists of the grouping of individuals together based on interests.
Google emphasise their drive to work with the broader industry, providing privacy to protect anonymity whilst delivering results for advertisers and publishers.
This includes advances in aggregation, anonymization, on-device processing and other privacy-preserving technologies, offering a clear path to replacing individual identifiers.
Connected TV (CTV) and Online Streaming
There is no denying that the pandemic has increased the amount of time spent online streaming and in front of the TV. In a recent Forbes article, it has been recognised that in June 2020, 48% of adults in the US had subscribed to at least one streaming service.
This amount of online media consumption may be impacting consumer expectations and reshaping the content consumption experience.
This introduces the need for an all encompassing strategy to drive further growth within the programmatic ad space. Those who make the relevant changes and stay ahead of the curve will be the ones who come out on top.
Leveraging Gaming Platforms
The growth in mobile gaming and the gaming industry as a whole has presented further opportunity for programmatic display advertising, with recent reports predicting that the mobile gaming industry will be worth $272 billion by 2030, that's an 11 percent compound annual growth rate.
Yes, this introduces amazing opportunities for advertisers; however, those in the advertising space need to stay one step ahead of the game and ensure the audience is clearly identified.
Ensuring your campaign strategy reaches the correct audience, at the right time and in the right place is key to an effective campaign and Return on investment (ROI).
Stay Creative & Capture Your Audience
You may be familiar with the the term, ad fatigue or banner blindness! There is no denying that in the current digital landscape, working smarter, staying competitive and keeping your finger on the pulse are key elements to staying one step ahead of the curve.
Delivering creative and impactful display advertising is underpinned by the all-encompassing programmatic capabilities to reach your audience.
Make programmatic display advertising work for you!
All-encompassing Campaign Management
Having a powerful campaign strategy with a dedicated team that have access to all the right tools to design, deliver and optimise your display advertising campaigns with pin-point accuracy is vital.
Having the ability to schedule ads, publish in real-time, and use live data feeds for key dates can be transformative for what you're able to achieve. Reaching your audience has never been easier!
Programmatic ads and the future of digital marketing
It's time to get programmatic with your digital marketing!
Understanding the programmatic advertising ecosystem and it's many benefits will help you understand why programmatic would be significantly beneficial to your digital marketing strategy.
With programmatic display advertising you are no longer limited to your customer's preferred online channels. You can reach them wherever they spend time online, on any device, multiple times a day. This ensures your brand stays top of mind and is just a click away when they're ready to buy.
You can have peace of mind knowing that programmatic ads are are run only in a brand-safe environment, providing the transparency and reporting that you need to analyse data and optimise your programmatic ads accordingly.
Here at Thinkify, we help your business grow by targeting the right audience, with the right message, at the right time. Thinkify is the next evolution in performance marketing and is redefining the way businesses connect with their customers.
We use data driven insights to find out exactly what people are saying about your brand, your competitors and your industry. We then design your display advertising campaigns in a way that directly addresses this sentiment so your message always resonates with your customers in a way that is much more personal and meaningful.
Thinkify your programmatic advertising strategy today!